For analysts working with large and complex data
GraphXR is a force multiplier.
GraphXR is a browser-based visualization tool that brings unprecedented speed, power, and flexibility to the exploration of data in 2D and XR. Animation, geospatial mapping, and time series playback reveal telling patterns. Parametric layouts bring quantitative data analysis to the graph environment. GraphXR's dynamic data modeling offers multiple perspectives on the same information with a single click. Leverage the full capabilities of Cypher or the simplicity of keyword search.
Forensics
Detect fraud faster by combining and comparing data from multiple sources like payment behavior, identity, geographic location, and OSINT. Prioritize threats by impact and intent. Quickly spot anomalies, separate leads, and review within seconds all the trends that enable confident decision making.
Medical
Better bioinformatics cut days of analysis down to minutes. Cluster and segment million+ entities to reveal hidden correlations. Traverse a large corpus of information with visual knowledge management.
Business Intelligence
Capture distinct perspectives across departments with dynamic data modeling. Fluidly navigate log data to surface information flow and usage patterns. Review historical data or track activity in real time with rapid slice and dice, drill down, and filtering tools. .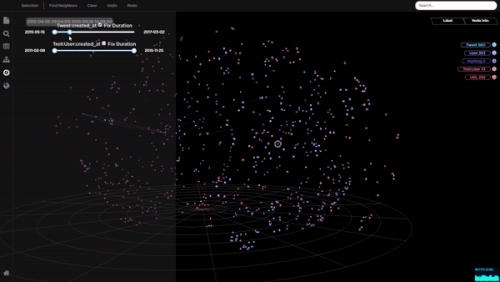 Rework your data model on the fly with total flexibility.
Work with multiple data sources in a shared environment.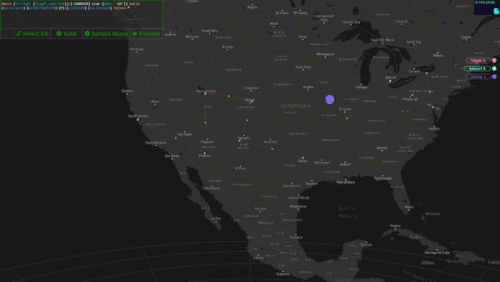 Reveal the why by mapping the who, where, and when.
Play through a timeline or filter by duration.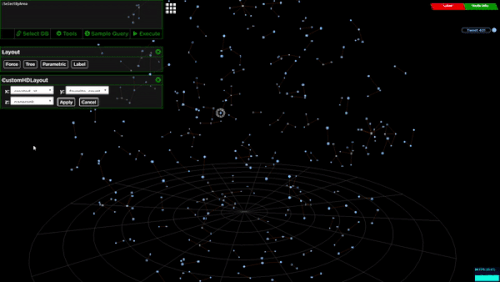 Discover correlations, trends, and clusters.
Bring together powerful statistical tools and link analysis
WINDOWS, PC, AND LINUX
Runs in any WebGL compatible browser, including Chrome, Firefox, and Edge
OCULUS RIFT, HTC VIVE, AND WINDOWS MIXED REALITY
Cross platform support through WebXR
ON-PREM AND CLOUD-BASED
Available as a hosted platform or deployed on-prem